JOHNNY RIVERS
When was Johnny Rivers Born?
A. November7, 1942 in New York City, New York
How many records has Johnny River sold to date?
A. Over thirty Million.
Does Johnny Rivers Have an email address?
A. Johnny Rivers can be contacted at-soultown@aol.com
Is Johnny Rivers married?
A. Johnny Rivers is not married at the present time.
Does Johnny Rivers have children?
A. Yes Johnny Rivers has children.
Look for highlightde words and click on them for more info and features!
Johnny Rivers (born John Ramistella on November 7, 1942) is an American rock and roll singer from New York City. He grew up in Baton Rouge and was influenced by the distinctive music of Louisiana. He first became a hit at the West Hollywood club Whisky A Go-Go, often by covering Chuck Berry songs. He released several hits, including "Secret Agent Man", "Poor Side of Town", "Summer Rain" and "Midnight Special". In the 1970s, more hits came, including covers of The Beach Boys' "Help Me Rhonda" and Carl Perkins and Elvis Presley's "Blue Suede Shoes". He continued touring into the 1990s, and began recording again in 1998.
JOHNNY GOT HIS START AT THE
WHISKEY AGO GO!


Johnny Rivers is one of the greatest performers that ever lived. He has won numerous awards and has built a career that has earned the honor of a special
tribute.
I remember seeing albums by him in the music libraries kept by my family members but he didn't make an impact on my life until years later. I was working at a fast food restaurant. Every morning I came in to open the store and at least once throughout the morning I heard his recording " Poor Side Of
Town" I fell in love with the song. I didn't know who sang it but I was determined to find out and buy the record.
One afternoon I stopped at an Eckerd's drug store and spotted a rack displaying cassettes. I looked through them and spotted a cassette entitled " Johnny Rivers Greatest Hits " I pulled the cassette from the rack and read the listing of songs. There I spotted the song " Poor Side Of Town " I bought the tape.
A year later I met a new employee, Christopher Voss, at the restaurant who started working days and I grew to like him. One day I pulled out the Johnny Rivers cassette to listen to it on my way to work and discovered how Chris and Johnny Rivers looked so much alike.
I set out to find a video of Johnny Rivers to see if they really looked alike or if it was just the angle of the photograph. One day I was looking for a video I had taped off CMT and ran across a taping of The Ed Sullivan Show. I saw this young guy walking down a platform singing with women dancing around him. I thought, who is this? I stopped the fast forwarding of the tape and heard the song " Baby I Need Your Lovin " I thought that's Johnny Rivers. I looked closely at the video. I remembered taping it because TV Land was running the best of Ed Sullivan Show and when I saw that Johnny Rivers was gonna be on an episode I was hoping he would sing " Poor Side Of Town " or " Secret Agent Man " but he didn't. I didn't label the tape so I forgot I had it.
I watched every movement and expression and learned that Chris could be a younger version of Johnny. I even told Chris about it. I gave him a copy of the video. He watched it but didn't see how they looked alike. I told him that we never see in ourselves what other people see. When people look at you they see more than just your looks, they see your personality, they see your Character shinning through. These are things we never seen in ourselves. He said that"s true. I told him, When I look at you, all the same things I see in you, I see in Johnny Rivers when I look at him. I told Chris, now if you could only sing, you could be the next Johnny Rivers. Chris said that that would never happen because he can't sing. But I got Chris to sing on a few occasions.
That was the start of my deep interest in Johnny Rivers and the special feelings Chris held in my heart. To read my friendship poem forChris.
To hear the recording of the poem , go to the writings page.
To read the story behind the poem,
I began to collect everything I could on Johnny Rivers. I bought allot of the stuff I have off of E-Bay. I enjoy listening to Johnny's music. I tape all the shows he is featured on and I spend allot of time on his website.
Those of you who are not familiar with this great artist, his hits include " Secret Agent Man " and " Memphis ", among other great tunes.
You can find a copy of Johnny Rivers
on the Ed Sullivan Show " Rock & Roll
Classics Of 1965 - 1967, Vol 1 "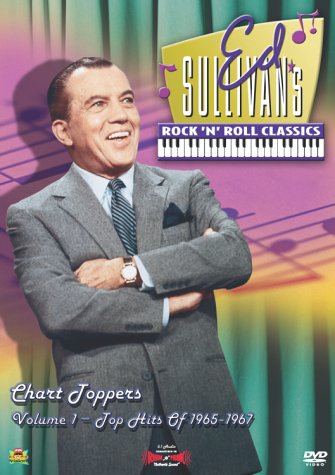 Tribute To Johnny Rivers

Thank you for the joy your singing has brought to me,
And for the hours of music that sets my spirit free.
You'll never know the multitude of lives you've touched,
And why your faithful fans love you so much.
You cast your spell on audiences where ever you go,
And every auditorium that lets your music flow.
Your guitar gently caresses the ears of all who hear,
Every song you play, is a song that I hold dear.
I long to see the day when someone speaks your name,
Ringing out the news, you've been added to The Rock & Roll Hall Of Fame.
I will do my part in helping this goal ring true,
I'm sure all your fans join me in supporting you.

The Legend Lives On.
© 2003 Belinda Smith (All rights reserved)


JOHNNY ANGEL
(A TRIBUTE TO JOHNNY RIVERS )
Like an angel, he graces the stage,
His voice showers over the crowd.
History turns another page,
Johnny angel, take another bow.

Like an ocean, drowning all your fears,
Leaving laughter, where once lingered fears.
His tender voice and caring smile,
Expresses, let love live for a while.

Years come, years go, his magic remains,
His impact on music, tightens fame's chains.
Another Johnny Rivers, there will never be,
He has certainly made an impact on me.

It's like he's an angel, sent from heaven above,
To shower this world with peace and love.
It's tragic, it's a crying shame,
Johnny Rivers is not in the Rock & Roll Hall Of Fame.
( copyrighted. All Rights Reserved. )
JOHNNY ANGEL!

The Song Title that I borrowed to entitle my tribute poem to Johnny Rivers came from a 1962 tune written by "Pockriss-Duddy". The song was recorded by Shelley Fabares.. The song was released on a 60's LP titled: TEEN-AGE TRIANGLE" The other artists on the LP are: James Darren & Paul Petersen.
Shelly Fabaress & Paul Petersen were stars of the then TV show: " The Donna Reed Show.
Find out more about
Shelley Fabares
FIND CD'S FEATURING THE SONG JOHNNY ANGEL AT
AMAZON.COM
The song is included on the following CD's:
"Shelley!/The Things We Did Last Summer" Two Lps On
One CD!
"Best Of Shelley Fabares"

"Love Triangle" Two Lps On One CD.
"Favorite Rock & Roll Love Songs"
Just type in the search box on left: Shelley Fabares. Leave search type as All Products.
When you are taken to the Best Of Shelley Fabares. In the listing you'll see "See All 7 Items" It will be high-lighted. Click on it and you'll see all three CD's. You'll also see all the items that Shelley did with ELVIS!


SECRET AGENT MAN!

The Show that made Johnny's song "Secret Agent" a hit was called Danger Man. It was re-titled when it aired in America: Check This Out!
NEW! JOHNNY RIVERS TRIBUTE FORUM: For Johnny Rivers Fans and those interested in his music. CHECK IT OUT!
While visiting Johnny's forum, take the quiz: See how much you know about Johnny.
JOHNNY'S CONCERT SCHEDULE! There are no scheduled concerts for the remainder of July, however when viewing the calendar click on August listed at the top right for the next scheduled concert date.
Check Out Johnny's Concert schedule! Find out where he's performing next. Maybe he's coming to a town near you:
READ COMMENTS POSTED AT www.thestarlitecafe.com and www.allpoetry.com about my Tribute Poem To Johnny Rivers " Johnny Angel "
JOHNNY RIVERS TRIBUTE GUEST BOOK:
After you've visited all my tribute pages dedicated to Johnny Rivers please sign Johnny'sguestbook!
JOHNNY RIVERS VIDEO GAME!
This is a video game created by DYLAN PHILIPS. A very talented man who not only creates video games but also is a singer, songwriter who will be releasing his first CD. I will be posting a tribute page to him and will inform you about his CD. Click on the link for the game. It will ask you to download. I have downloaded the game and play it all the time. You can choose to download and play the game now or you can save the game to your documents, just go into your documents and click on JR in Concert and play it over and over again. If you like this game and are interested in more games by this talented cheater, you can e-mail Dylan and inquire:
CHECK OUT MY TRIBUTE TO DYLAN " DAVIS QUINN" THE ARTIST! Davis Quinn Tribute!
JR in Concert Frenzy: Game
ARTICLES!
JOHNNY RIVERS MUSIC & PHOTOS!


MORE MUSIC!
BIOGRAPHY
HISTORY!
MORE JOHNNY INFO!
JOHNNY IN THE WIKIPEDIA ENCYCLOPEDIA!
LIVE NEWS VIDEO OF JOHNNY RIVERS!
CHECK OUT THIS PHOTO FROM THE 60's!

JOHNNY'S BIRTHDATE INFO!
Click on Johnny's birthdate and learn a little about that day!
NOVEMBER 7, 1942

This is neat--have a great day

This is cool. After you've finished reading the info, click again,
and see what
the moon looked like the nite you were born. Neat!
WHAT'S IN A NAME?


This page was last modified: 02/11/2007 07:20:03 07/15/2005 21:38:45
www.belindasmith.com