BIBLE SCHOOL MEMORIES!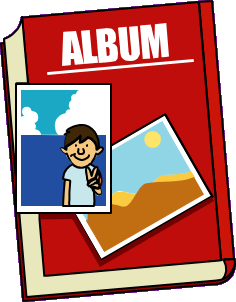 PEEK INTO OUR PHOTO ALBUM:
Well Bible School is over for this year but the fond memories will last forever. Bible School lasted from 6:00PM to 9:00PM. We started out in the sanctuary going over important verse's and main songs, directed by Goldenrod's Minister of Music, Barbara Murphy.
Each class had their own schedule to follow. My class- 3Rd and 4the grades had lessen time from 6:30PM till 7:00PM.
Then we had snacks and recreation. Recreation was lead by my brother Brian Smith out side in back of the fellowship/ Sunday School building. All the children loved Brian. They had so much fun with the sports activity he had set up.
Next we had Art's and Crafts. Art's and crafts were lead by Virginia Hartley and her assistant Evelyn. The children loved making all kinds of crafts that pertained to the Bible School's theme.
Last we had Music. Music was lead by our Minister Of Music Barbara Murphy and her assistant Barbara Hetland. The children enjoyed learning new songs and dancing the dance steps that went with the songs.
The end of the night was spent in each class finishing up any crafts or the lessen started in the classroom. The children were dismissed by 9:00PM. The smaller children stayed in their classrooms and did their activities within their room and went to snacks at their appointed time. The youth stayed upstairs over the sanctuary with their own program which included a live Christian Band. The youth were lead by Youth Minister Mark Earnest.
That following Sunday morning family and friends attended closing exercises and to see what the children had learned. Their parents were so proud. Each child and leader were presented with a certificate of completion and appreciation.
All in all, it was a great Bible School Summer!