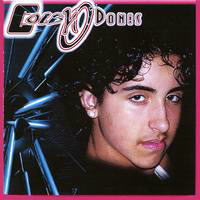 The above poto is a slide show. When you click to start the slide show, the music will stop. Click on refresh on the address bar above to start the music again.

Colby O'donis is an artist who at a young age has made his mark in music and on the big screen. I feel blessed to say that he is a friend of mine whom I met through my website and the request to exchange links.
This young man is mega talented and has only just begun a career that is destined to last a life time.
Note the list of accomplishments listed below!
National Lampoons is
making a Blockbuster Movie called Bouncer. Colby will be featured on This
Movie Sound Track along with Lil Kim, Krumb Snatcha, Full Force, Eve and
many more. ............................................
NATIONAL LAMPOONS
-...........................
Pres. WAYNE MOGE'L

Mega Producers FULL FORCE are grooming Colby for stardom.
ENTERTAINMENT WEEKLY - TOM SMELLAIR

Teen Beat featured Colby's Album on the Hottest Up & Comers Award 1st place.
TEEN BEAT - MATT ROSSMAN

Colby sings the Title song to the Major Motion Picture STUART LITTLE Mouse
in The House Track #10.On the sound track check out his sweet voice
MOTOWN RECORDS Pres .KADAR MESSENGBURG

Colby is a NATIONAL Hip-Hop champion. Flamingo guitarist. He has Jimmy
Hendrix Fingers& ...................................
........................................
ORLANDO SENTINEL COLUMNIST
LESLIE DOO LITTLE

Colby is the next Prince Like Star. He can sing, dance, play guitar, piano &
act. He is a Mega Star not your average star, a MAGA-STAR.
KING OF N.Y.C. RAPPER
KRUMB SNATCHA

BACKSTREET BOYS HOWTE D says "I saw Colby's Show.Colby is awesome." after
checking out his show at Club Tabu. He then wrote a song for Colby called
JUST A PHONE CALLED AWAY.
BACKSTREET BOYS
HOWIE D

Word on the streets is that Colby is going to take the world by storm.
........... STARZ MAGAZINE
BOWLEGGED LOU (FULL FORCE)


Colby has enough Talent & Ambition that the world will know his name
.........................................................
TEEN BEAT MAGAZINE
KAREN WILLIAMS

Colby is a force to be reckoned with. ...................

.STARRS MAGAZINE
TED MCMORROW

Colby was honored at the Children Must Count Awards. For his outstanding
contribution and dedication to entertainment as a performing artist.
ORANGE COUNTY COMMISSIONER
RICHARD CROTTI
London (Editor)=============================================-Already
garnered attention from the Jacksons, Motown records and a very illustrious
list of talent agencies. When we first got the Cd, thought Justin meets Teen
Town Hip Hopper. But this kid has real talent and no power to be
underestimated. Excellent harmonies and arrangements

Signed on to mega management agency.Austin Harley Entertainment president
Wayne Moge'l has taken the reigns on Colby's career. Getting him the
opportunity to sing at Super Bowl 38 NFL Players Gala and has gotten Colby a
co-starting role on National Lampoons Blockbuster movie Bouncers where he
will work with the Legendary Full Force once again. Full Force wrote this
script, so you know it's going to be big, if not bigger than House Party 1
and 2. WANT TO KNOW MORE? CHECK OUT..... www.colbyodonis.com
Ooh So Smooth...
Reviewer: James Schappert / CoolBlueExit
Top Notch, Professional and Smooth Production Skills are what Colby's Music
is all about! Colby's lyric writing and Vocals nail each of the songs on
this CD Straight On! With all the emotion and conviction of an old soul in a
young mans body. Songs like Make Me Go Ooh! And Your Love in My Life are
just such cool love songs, where you can just feel the Emotion and Passion
pouring out of Colby, to On That September Day That will stand out as a
timeless tribute to those who lost their lives on 9/11/01, Go to show the
incredible talent that Colby Has! I look forward to working with you in the
upcoming tour in N.Y.C. to promote the 9/11 compilation Album and the W.T.C.
Memorial, Which I believe will be just One of Many Shining Moments for You!
SHINE ON COLBY!!!

Reviewer: Dave Segal / Producer of Bootleg Television
When I first heard On That Sept Day it blew me away. To later find out that
the writer of that song was just a kid was even more incredible. To write a
song that powerful at any age is a great accomplishment. Colby played that
song at a taping of Bootleg Television and left the house stunned. Colby is
a true professional at a young age.

its a banger baby!!!!!!!!!
Reviewer: Alex Teamer (click for website)
i think this album is going one the trend changers in the industries. My
name is Alex Teamer producer song writer sound engineer, and i have had the
pleasure of working with colby on feature songs make me go ooooohh, party
time, girl next door, get to know you well, you make me hot and other great
songs. colby is going take the industry by storm. he has got the look, the
voice, and the drive. i have worked with a lot of groups through Studio 7
and know one has cone close to this kid. i am in his corner 100%. check us
out at www.studio-7inc.com go colby its your birthday Alex Teamer C.A.E

As the song says "Make me go ooh"
Reviewer: Chazz Dixon (click for website)
Make me go ooh, love what I'm hearing Colby. Thanks for the wonderful words
you left on my site. And yes, if I fit, I'd love to do a guest appearance on
the show. Thanks for asking. Hit me at chazz@chazzdixon.com and I'll forward
my agent info so it can be worked out. Keep slammin' my brother and give a
special thanks to your Pops for the hook up. I'm truly honored. Cz

Colby\'s talent is OFF THE HOOK!!!!
Reviewer: Gregory Watton/UEMG Entertainment (click for website)
Colby is the missing link in the musical edge this industry is lacking. He's
got the experience, the talent, and the sound to take him to the top. He's
got powerful ballad's, tempting dance beats that make you want to shake that
ass on the dance floor, and an overall flavor that keeps you moving for
hours on end. The finest wine gets finer with age, and such is true with
Colby Odonis as well. I can only see great things ahead for this young
talented artist. Gregory Watton/UEMG Entertainment

P-Funk with a Princelike twist - Multi talented kid that rocks
Reviewer: Myndbend Multimedia Inc / New Artist Inc
This CD is not only a great collection of songs but it is a powerful collage
of talented writers, producers and musicians. Colby brings back the George
Clinton P-funk days with a twist. The thing that caught my attention is the
fact that his harmonies are laid out so unconventional that it's obvious he
is thinking out of the box. It's great to see that he is not afraid to
approach songs from a Princelike perspective. I might be bias because I'm a
musician myself but I always like to hear the artist play his own
instruments. After listening to his guitar and keyboard chops it's obvious
the kid was trained by pros. Great CD and Kudos to you Colby.

hot new R&B sound with a hip hop kick i love the cd colby's is killer
Reviewer: KID ICE ENTERTAINMENT
the cd is hot it has at least four big hit songs and i really reccomend you
buy this cd ecspecially if you like to dance and for the ladies theres a lot
of nice love SONGS to chill to sincerly ADRIAN WILLIAMSON CEO OF KID ICE
ENTERTAINMENT

Colby Just e-mailed me with great news. He'll be guest staring on the show AMERICA'S MOST TALENTED KIDS. Colby and his father will be flying out to California on August 3rd to take the show. Colby will be singing the great old song " In The Still Of The Night ", be watching for this up coming show.
CHECK OUT COLBY'S SLIDE SHOW ABOVE! These are some of his favorite photos.Click on the right button to start the slide show and click on the left button to stop the show.Pictures change automatically every few seconds.
LARGE PHOTO OF COLBY: Click Here
.!st,pic is my album ( Photo At The Top )
for sale at http://www.colbyodonis.com 2nd me with Jo-Jo backstage,3rd w/
fans at Radio Disneyin New Port Richey 4th is at a concert at the Eckards
Theaters with Ruben Studdard 5th w/ Full Force at a showcase at S.I.R.
studios in N.Y.C.
CHECK OUT!
COLBY'S WESITE: This is the Animated GIF:

COLBY SIGNED MY GUESTBOOK!
You are a Ray of sunshine your example has made me decide to visit your church,I don't live that far from you church.You have given me so many ideas from your website that I'm off and running.Your very beautiful spiritually and you can tell how much work has gone into making this site so user friendly that i spent all morning on it I'M so impressed with your awards I salute you Peace out ColbyO.
Colby O'Donis <colby_odonis@msn.com>
Altamonte Springs, Fl. USA - Thursday, July 15, 2004 at 10:28:09 (EDT)




HONORED ARTIST!
COLBY O'DONIS