FRANK SINATRA JR.
AN ADMIRED ARTIST!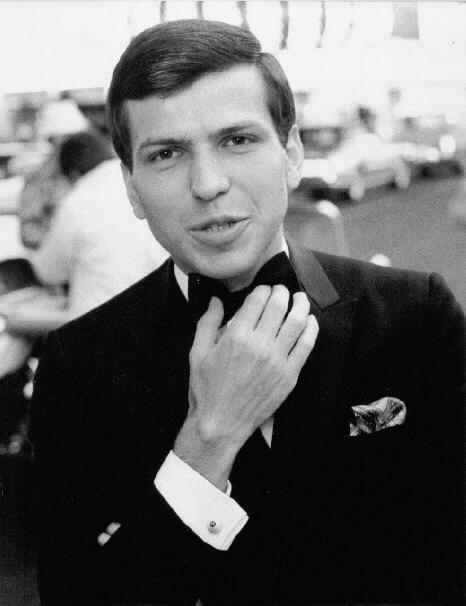 Frank Sinatra, Jr.

Frank Sinatra Jr was born 5:50pm on January 10, 1944 in Jersey City, New Jersey. Son of Frank and Nancy Sinatra. I first became aware of him and his music when the TV show " True Hollywood Story " aired an
episode on his 1963 kidnapping. Until that show, I didn't know Frank Sinatra had a son.

Then the TV show " American Justice " aired an episode on the kidnapping. That show also mentioned an up-coming movie being made about the kidnapping. One day I turned on the paid movie channels and noticed the movie " Stealing Sinatra " after which a documentary about the kidnapping was aired. On that half hour special they showed a portion of a video Frank Jr. had done soon after he was returned to his family. In the video he was singing a song called " Young Love For Sale ".
STEALING SINATRA
On VIDEO & DVD
At
Amazon.com



PHOTOGRAPH: The above photo has been added thanks to the generosity of Gregg Turkington. Check out his website in honor of a great performer. The Unofficial Frank Sinatra Website. Thank you Gregg.
Cdr. Harley Hall, Frank Sinatra, Jr., Lt. Skip Umstead
MORE PHOTO'S NEEDED: If any other fans out there have photo's of Frank Sinatra Jr and would like to have them posted here, please e-mail me. I'm looking for more photo's to include in this tribute. Thanks.

I've done some research on Frank Jr on the net and found the following websites:
The Unofficial Frank Sinatra Jr. Website:Click Here
Pickard.us/Sinatra/ Click Here
I believe this artist deserves to be recognized for his talent and contribution to the music industry.

FAVORITE PHOTOS: View favorite photos found on other websites featuring this artist's talent: Click Here


Frank Sinatra Jr. is presently on tour with his " Sinatra Sings Sinatra "show. If he comes to your town, check him out.

I'm trying to find some early recordings of his, especially featuring the song " Young Love For Sale ". I searched ebay but all I found was recordings by his father Frank Sinatra Sr.
If anyone knows where I can find some of Frank Jr.'s early records, especially " Young Love For Sale ", please e-mail me with the information.
Thanks to Gregg Turkington I have a copy of the LP "YOUNG LOVE FOR SALE"
FRANK'S BIRTHDATE INFO!
WHAT'S IN A NAME?
FIND OUT WHAT FRANK SINATRA JR'S NAME MEANS!
PERSONAL APPEARANCES!
Aug 31, 2004 -
NEW YORK, NY
The Rainbow Room
Sep 18, 2004 -
PITTSBURGH, PA
Benedum Center
Nov 12-14, 2004 -
ATLANTIC CITY, NJ
Sands Casino
Nov 16-21, 2004 -
UNCASVILLE, CT
Mohegan Sun Casino
Feb 11, 2005 -
KNOXVILLE, TN
Knoxville Civic Auditorium (with the Knoxville Symphony Orchestra)
March 13, 2005 -
CERRITOS, CA
Cerritos Center
March 31, 2005 -
WACO, TX
Masonic Grand Lodge (with the Waco Symphony Orchestra)


COMMENTS!
Hey, much like his father, Frank Sinatra Jr. had talent to spare. He was one of the originals and will never be forgotten. Both of the Sinatra's will be on this list for the great artists of all time, along with Johnny Cash. Anywho, I have to go now, so see ys!

Shanna
This is a beautiful tribute page for a beautiful artist! What a talen he was! Thanks for sharing this with us! Sharon
Hey Belinda,
The tribute page you made for Frank Sinatra Jr. is beautiful! Well done sweety! You really brought out what a wonderful artist and singer he was, like the rest of his family. Good job hun!
-Andrey
Hey, I didn't know the Frank had a son either! But by the looks of him, he got his father's great looks. I'm assuming he also got his talent, as Frank was very talented. I like the tributes! Keep up the great work! Have you tried google.com for more pictures? They are very helpful!

See ya!
Shanna
I was informed by the creator of Frank Jr's unofficial website that he was contacted by Frank Jr's management that that would like to make that website Frank Jr's official website. That's great news for Fank Jr's fans.
Love and hugs,
Belinda
Hey Aunt Belinda,
I really enjoyed your site dedicated to Frank Sinatra, Jr. It's great how much time and energy you put into developing and updating your sites. I'm very proud of you!
Love Your Niece,
Angelina
This page was last modified: